In Episode 4 of Star Trek: Discovery we see that when Captain Lorca orders Black Alert to activate the Spore Drive, the two parts that form the saucer section start to spin, the outermost in a direction and the innermost in the opposite one1.
Here is what I mean: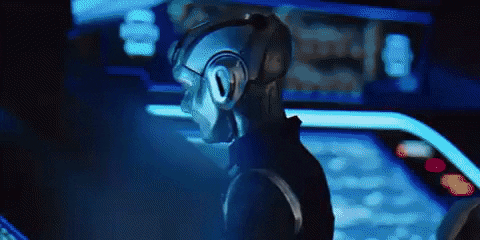 Is it explained somewhere the (fictional) technical reason of this, apart being seemingly related to the aforementioned Spore Drive?2
I'm also interested in background information if it is available, since, AFAIK, no explanation was given in the show (yet).
---
1. Also, when the "jump" actually starts, the whole ship seems to spin around the front-rear axis, but maybe this is just a visual effect to denote a FTL inception, pretty much like Starships seemed to be "stretched" when entering Warp Speed in previous series.
2. Except, maybe, being the ultimate weapon against the dreaded Giant Space Pizza Monster?