What's the creature whose meat Obi-Wan is cutting while working in Tatooine?
It seems to be a manta-ray-like creature.
5
This specimen is known as Tibidon sand whale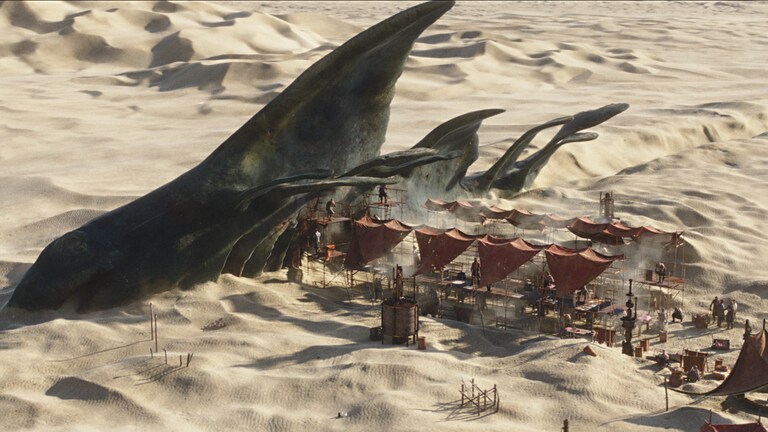 [1]
Tibidon Carving Station
Ben Kenobi toils at a station where massive flying tibidon sand whales are carved up for their meat. After a long day of such grueling labor, Kenobi makes enough money to survive on Tatooine. The carcass of a massive tibidon sand whale has become a carving station operated by desperate but dedicated workers, who chop up the creature's meat for sale in the city of Anchorhead.
Refs:
4