So in both first part movie of the Spider-Man series (includes 2002 Sam Raimi series and 2012 Marc Webb series) there always exists a moment when Peter Parker unintentionally tries his strength over other publicly.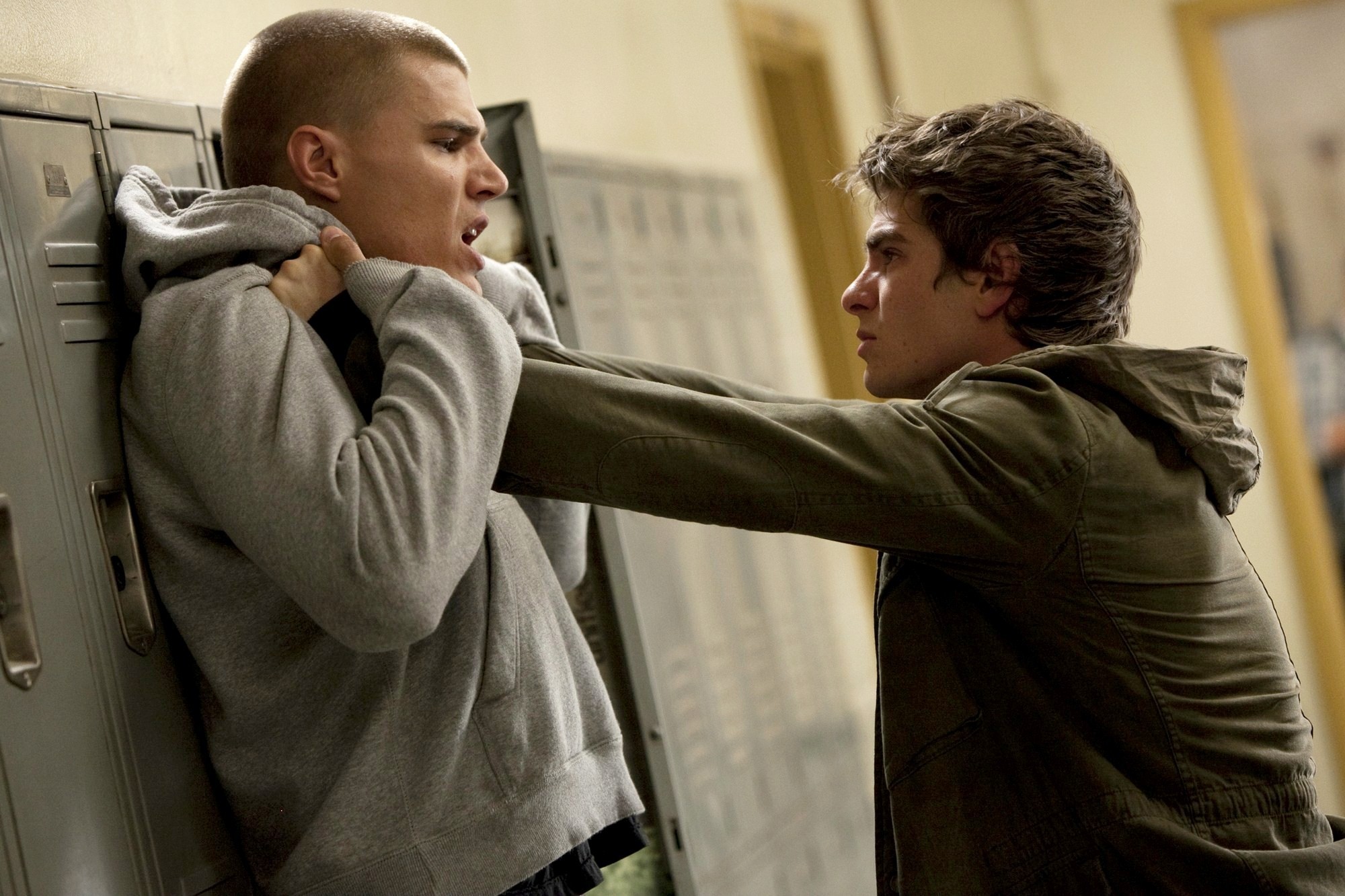 Peter's second public show-off (first was in the metro rail - the unintentional one) in 2012 series
Peter's first encounter after mutation in 2002 series (my favorite one)
So since every time he used to be a central character in this kind of "show-off" fights (and thus popular also). All this seems to be very awkward and surprising to public since he is the weak Peter Parker who is beating a hunk like Flash Thompson. Peter jumps, dodge, punch, kicks, observes a strange string coming out of his hands (in 2002 series - after moving out from lunch canteen) and even sticks to the ceiling (in 2012 series - in a fight inside the metro). And suddenly after few days/weeks there suddenly arrives a superhero with same abilities that the public witnessed. Ahh!
Well kicking and jumping could, however, seem to be satisfactory to fellow students but throwing web! and sticking to the ceiling is far away from the human behaviour. Isn't it?
It's just a simple deduction. I mean anyone who witnessed that fight could guess that it's the Peter Parker who flung around in the city inside that full-sized mask. So why they are really not understanding that?